Learn to Dance at Jive Nation Toronto's
modern jive dance classes
New to Modern Jive?
A Walk-in class is just $15 and we are always running specials on our super value class packs for first timers

Come along, ask in-venue and find out what's on
See you on the dance floor!
Venue: El Rancho Restaurant, 430 College St, Toronto (Just East of Bathurst).
Thursday Evenings,  from 8pm
More info? Call Jive Nation Toronto Dance Classes – 416-500-3314

Beginners Modern Jive Dance class starts at 8pm. Please arrive by 7.50pm for start of class
 Includes Freestyle and Social Dance party and practice for all from 9pm
Click to Learn More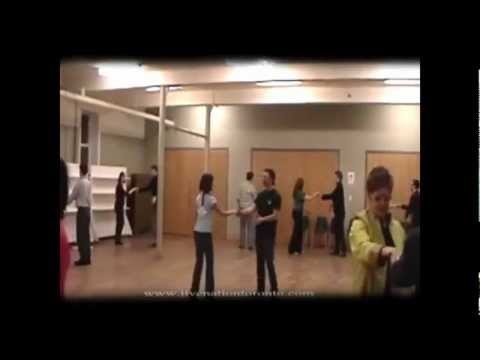 Attend a Modern Jive dance class this week and see for yourself how easily you can learn to dance and what a fun time you'll have – even if you think you have 2 left feet. You don't need any experience, and there's no need to bring a partner. Everyone swaps partners during the dance class so you have plenty of opportunity to dance with the other students. Come on your own, or with friends!
Guys, it's easy, ladies you will love it! At each modern jive dance class you  will learn  3 simple yet sophisticated dance moves to the latest music and you will be able to dance them by the end of the lesson.
Modern Jive is  the trendiest, most social and most  fun way for men and women to learn to dance. It's like a very modern fusion of jive dance steps and salsa but much easier to learn as there is no fancy footwork. If  you are new to dancing or think you have two left feet modern jive dance classes are perfect for you.
Modern Jive can be danced to any music, disco, pop,  swing, rock n' roll, hip-hop, classic dance, Motown, old classics as well as all the latest dance hits.
Learn to dance, burn calories, keep fit,look good, feel great, boost your confidence -  and enjoy a great night out at our fun mid-week social dance class nights.
We look forward to meeting you.
Regular Class Walk-in:
Casual Jive Pass: $15
PAYG Single Class
Regularly $17 (save $2.00!)
Convenient Walk in
No need to book
Available in-venue
At Jive Nation Toronto we emphasize having fun as you learn to dance and getting everyone up and dancing. Enjoy combined dance instruction and social freestyle dancing to the latest music. We play 4 x 4/8 count dance music, the beat to many popular songs.
Questions? Call Nicky on 416-500-3314.
Click  to find out more about: